My name is Simon. I am a development worker from Germany. At the moment my project is to help a South Sudanese NGO, ACROSS, with IT.
Here you can see me (left) together with the executive director of ACROSS: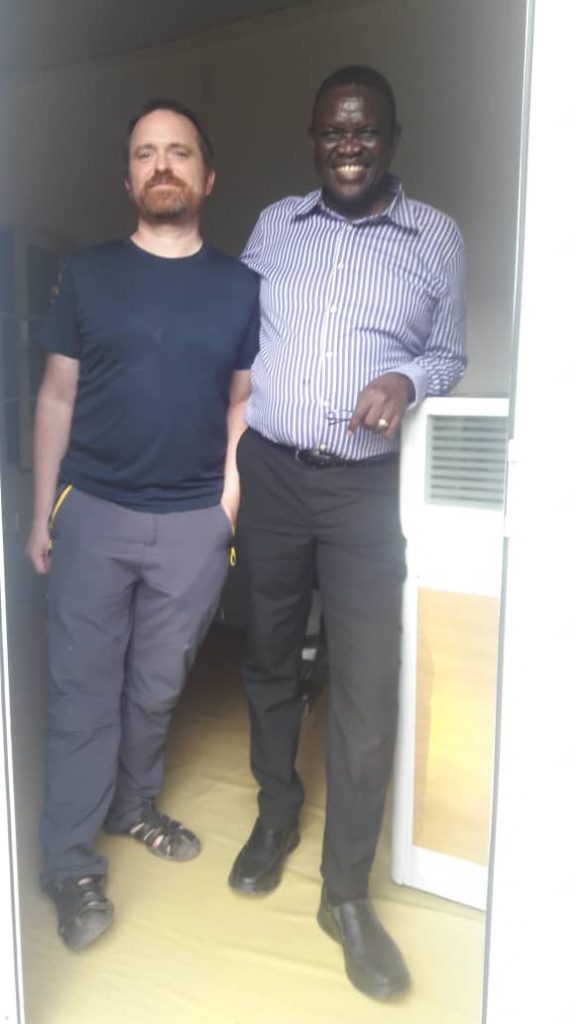 Here are some news letters I wrote:
(Unfortunately they are in German but there are many pictures so you can look at them even if you don't understand German)
If you want to support my work for ACROSS you can do this directly on across-ssd.org or support my sending Organisation Coworkers.